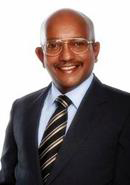 Mr Ananda Raja
"Janet has been my Feng Shui consultant for the last 9 years since 2006. Since then I consulted her whenever I started a new centre and she did my yearly Feng Shui audits.
She helped me to create a 35m business by 2011. My home is done by her and I am very happy with the results I have received.  When she introduced the Bazi profiling system, we were able to allow the key management to be put into a well-structured team. Janet could explain why some staff are especially suited to certain roles in the company. By allowing the various members of the team to focus on their strengths, it allowed the company to better use of resources."…  Mr Ananda Raja, Founder & Chairman, Atos Wellness Group, Singapore
Ms S Ou, Serangoon "…..Janet has been my Feng Shui Consultant since 2012……..my career has been much smoother and more successful….."
Mrs YM Chan, Snr Director, Retail Pharmacy Company " ……Janet has helped me a lot……..I have achieved greater harmony and with that, happiness………….."
"I was introduced to Janet Yung several years ago, at a time when I was caught in the middle of a very turbulent and unpleasant situation at my work place. I felt like I had this huge rock in my chest, and every day was like living hell! Heeding her advice, I made the necessary changes to divert/block against the invisible negativities that were in my way. Gradually, the situation turned round and positive changes came through. It was as if the universe had heard my cries for help and put me and my sanity back in place. I am indebted to you Janet for your advice and kindness, you've been awesome!"…  S L, Bishan
"Janet has been my Feng Shui consultant since 2012 and since then, my career has been much smoother and more successful.
From Janet's analysis of my Bazi profile, I know more about my strengths and weaknesses, thus better understand what type of work environment suits me and why I perform better or poorly at certain tasks."…  S. Ou, Serangoon
"A very big thank you to our very friendly, open and most important professional consultant whom we engaged for more than 10years, Janet. Her professionalism and well verse knowledge on Feng Shui helps to change Feng Shui in our house. It's also changed our lives, brings harmony and happiness throughout our abode."…  S Chew, Sengkang
"I learnt Feng Shui and Bazi from Janet years ago. I applied what I have learned and the results were evident. My husband's business and children's career are better. Everything were smooth sailing for us.
Janet's teachings are very clear and easy to understand. Every now and then, I consult her on certain things that surfaced and she will extend her assistance.
Thank you and Good Luck to you, Janet."…  JT, Woodlands
"When I first met Janet, I was skeptical as to how helpful the meet-up is going to be. Janet is approachable and patient in listening to my problems. She analyzed my Bazi, and pointed out my strengths and weaknesses. As a result, I have a greater understanding of my own personalities and why I do certain things the way I did.
I have been consulting Janet for many years now and I am glad to say my life is so much better. I have learnt to communicate better with my spouse and our relationship has improved tremendously. Janet also gave me advice on how to do better in my career. I have seen improvement in my financial position and is more conscious of the way I brand myself in my job.
Thank you Janet, for your dedication and help all these years. May you continue to help more people and touch more lives!"…  S Seet, Yishun
"Prior to having Janet as my Feng Shui consultant, I was experiencing huge swings in my career and kept changing jobs every two to three years. I was then recommended to consult with Janet, through a friend. After consulting her, my work has become more stable. Not only have I been in my current line of work for the last 12 years, I have built up harmonious relationship with people whom I know personally and at work too. Things have definitely improve over the years and till today, I am still engaging Janet as my Feng Shui consultation."…  A sports trainer in Singapore.
"I have been consulting Janet on a range of Feng Shui-related matters for over 10 years. She does an annual audit of my home and analyses the birth charts of myself and my family members at the start of each calendar year. Her analysis of our birth charts and what each year holds for us has been accurate. I find her counsel and advice re-assuring."…  AK, company director
"Janet provided Feng Shui advices for me and my family for many years and we have seen much improvement in our lives. She is very approachable and answer to all our queries promptly. I have recommended her to several friends and they have also benefited from her consultations."…  W Lim, Pasir Ris
"I have been consulting Janet on a yearly basis for the past 8 years, since 2008. Janet has helped me a lot, especially in the area of my work life.
All her recommendations have worked well for me and I have become calmer & more balanced over the years. This means I have achieved greater harmony and with that, happiness, which is more important than anything else in the world. Thank you Janet."…  Mrs YM Chan, Snr Director, Retail Pharmacy Company
"Both my husband and I know Janet for almost 10years. She is a dedicated consultant and a good friend. What I like about her most is the after sales service. No matter when you call her she will respond without any hesitation. She is honest and friendly.
We will be most delighted to recommend her to family and friends. We wish her all the success, harmony and health."…  Mrs K, Pasir Ris
"Janet is very good in her field. She is very thorough and meticulous and can be counted on to give timely good advice. She can be relied on to deliver good service without fail."…  C Tsang, Snr Consultant, Medical Industry
"As a family we believe in living in harmony with our surroundings and Janet has helped us achieve that through her private consultations.  She has been instrumental in helping us understand the intricacies of Feng Shui and help us implement the right solutions.  It has been amazing working with her and she is an integral part of our milestone decision making process."…  Family from Bukit Timah, Singapore
"I got in touch with Janet Yung through one of my close friends. Janet exhibits strong knowledge of the Feng Shui System and is a real professional. Being a wife, mother and a successful business woman, she is able to cover complete ground in her advisory capacity. She listens well, is able to connect with her customers, understand their issues and provides useful holistic advice.

Having studied the Feng Shui System and counselled thousands of customers, Janet is very quickly able to understand the Macro and Micro aspects affecting one's life, situation or business and able to provide advice or remedy specific to one's unique circumstances. Many a times, she uses her own personal experiences to cement her advice which helps a great deal in comprehending the issue at hand.

I feel extremely happy and privileged to have come into  contact with Janet. I am very satisfied with her advice and will continue to use her Fengshui services. I wish her good luck in all her endeavors."
N  Iyer, East Coast
"A uniquely Asian Concept for Leadership and Organizational Development, Janet has been able to move from simplifying the concepts of Bazi or commonly known as the "Four Pillars of Destiny", to now focusing on the applications of this incredibly practical system in organizations. Being Happy and Successful allows the reader to understand how he/she can impact others utilizing what is learned from Bazi.  Finally Asia has a book that can be the basis of Leadership and Organizational Development based on Chinese Metaphysics and Astrology that dates 2000 years. Janet's latest book is sure to make a huge impact on leaders and their organizations in Asia and everywhere."… Benjamin Q. Avancena, CEO & Senior Partner, OneAsia Healthcare Solutions Pte Ltd, Asia Pacific
"Janet's book and the Bazi profiling offered new insights to understanding self and the various elements that influence one's ability to achieve success at work and personal life.  If you have ever wondered why some people achieve success easily compared to others who have put in an equal amount of effort, this is the book to read. It offers a new dimension to those who are keen to learn and transform their lives."…  Ms Melissa Kee, Asia Pacific Talent Management Director, Global MNC
"Bazi profiling is not fortune telling. It is a tool that helps us understand the inborn personalities of ourselves and others.  Through this analysis, one can influence positive behaviour.  Janet has used this tool to assist me in understanding certain characteristics and behaviours; and in turn provide an insight on how to influence desired behaviours and develop talents within my team."…  Ms Ong SL, CFO, a Singapore Listed Company
"I consulted Janet in a period when I was looking for direction and answers to my next steps in life and work.  By only giving my date and time of birth, she was able to provide a full profile on my characteristics.  Not only was it clear for me where the challenges were but I also got the answers on why things are what they are for me.  Based on my elements, I was able to draw conclusions that allowed me to decide on my next move.  In the meantime, I have left Singapore to pursue a new job in Germany.  My doubts were taken away based on my conversations with her and the underlying explanations based on a methodology and not pure luck.  Thank you, Janet all the best for you!"…  Mr Hein van Gastel, Vice President, Logistics for fashion retailer, Germany
"The interesting thing about my Bazi profile is that it confirmed my understanding of my personality enabling me to better comprehend my decision making process.  It allowed me to make better decisions as I understood how my personality affected the decisions I make."…  Mr Alvin Wan, Managing Director, Allport Cargo Services Pte Ltd, Singapore
"The Bazi career profile from Janet is simple and easy to understand.  It helps one to find a balance in their career based on their profile.  This will make one happier and achieve tranquillity in work, and will have a positive effect on other areas in life."…  Arnold, Industrial Engineer, MNC Logistics Company, Singapore
"The Bazi profile analysis helped to open my mind to look at things in life at another angle.  It also provides pretty accurate hidden qualities, strengths, weaknesses of oneself, which I was unaware in the past.  From my personal experience, it has been extremely accurate and therefore makes me think twice before making a final decision and to put concentration on what is needed (weaknesses).  Bazi analysis can also give a good indication at what is going to come so that i can be both mentally and physically prepared for.
I am motivated and am looking forward to my next 40 years in life after the bazi analysis reading, where important milestones were depicted, as well as crucial phases in my life stage being mapped out. And as such I would be able to help myself carve a successful path for myself and my family.  It has in fact instilled my interest in taking a holistic approach towards living life meaningfully."…    Mr Max Wong. Principal & Education Consultant, one of Singapore's largest education chain
"For many years, I struggled to be the model employee that my employer/ industry asked for.  I often feel disgruntled and often ask myself if I was doing the right thing, and if I was doing the things that I really want to do.  For example, I often had to get involve in mediation and conflict management which was not of second nature to me and deep down inside, I really don't want to do it.  I was really one who just wants to "go about minding my own business."
I have been consulting Janet for my home fengshui audit for many years and was introduced to the Bazi Profiling system in 2013 which was covered in " Being happy and successful at work and in your career".
I strongly believe that our 8 characters (Bazi) define who we are and the analysis by Janet also confirms so.  After reading the book, I was able to accept that I truly can be happy and successful at the time without having to live up to the expectations of the other people around me.  As such, I try to tweak the scope of responsibility at work and never felt more balanced.  Although I had quit my job a year ago and am currently working part-time (to care for my son), I know for a fact that the day when I am ready to go back to full time employment, I will ensure that the job scope and responsibility complements my personality traits so as to minimise the flaws and weakness that might manifest.
I would recommend this book to anyone who wants to get an in-depth understanding of their career traits, which will enable them to focus and work on their strengths to become competencies."…  Helen Ong, Ex-Sales Director, UK MNC
"I move into my new house back in 2010. I was looking for a Feng Shui consultant that makes sure the new house was in excellent Feng Shui order for me and my family to live peacefully and be blessed. Each year Janet would provide us her advice on the flying star Feng Shui and to review my family members' Bazi reading. This to ensure that we are well aware and protected from bad Feng Shui and how to enhance the good fengshui. Her assessment in Feng Shui is simple to understand and practical to apply. Her past corporate experience working at a senior level position provided her the understanding to effectively help clients like myself at work too. Time to time she provides monthly updates and solutions using her Feng Shui methodology to solve issues and to help people."…  Mr and Mrs Chua, Cactus Road, Seletar Gardens, Singapore
"I was going through one 'bad patch' after another. Work had to be done but wasn't happening. Little emergencies kept me away from office constantly. My parents were taking turns to fall sick – sometimes requiring hospitalization. 
I had to split my time between tending to matters at home and in the office.  My assistant in the office was under-performing. I was getting angry with her lackadaisical attitude – my absence from office did not help one bit.  I knew she was a good assistant, but why wouldn't she see that it was then that I needed her the most? 
Nothing was happening as it ought to. I didn't even get time to feel frustrated.

A friend introduced me to Ms Janet Yung. What was the harm in trying to realign, I thought, as I made an appointment with her in my office.

Ms Yung interpreted my Bazi profile. I also requested her to read my assistant's Bazi.  She recommended a few changes to the arrangements of furniture in my office, and that a few items of 'remedy' & 'protection' be placed in certain places. I needed to make changes to the way I worked, as well as to the way I instructed work.  My assistant's profile revealed that I was not approaching her the way that she needed to be instructed.  I also understood her "operation manual", i.e., the way to get optimum performance from her.
I then requested Ms Yung to look into my family's profiles, as well as my home.  She did her readings and revealed that certain placements were in the wrong places, and that a certain area, where we had been lighting candles, was a "heat area" that actually required water feature instead.
I made the changes suggested by Ms Yung, which were not difficult to implement, still wondering whether anything was going to change.

The results were pretty immediate.  I found myself more settled in office. The mountains of backlog were starting to move. My helper was more responsive to my instructions.  With the work flow improvement, and more time in the office, I was able to improve my cash flow as well.  I could see that the months of agony were slowly dissolving away.
Just when I thought it was all under control, my car started acting up, requiring, on average, a trip to the workshop every week!  That started another point of bleeding – of both time and money!  Half expecting Ms Yung to laugh at me, I consulted her to see if there was something that could be done to address that situation.
Ms Yung looked at my readings again, and advised me to place a blue rhinoceros looking out the windscreen.  I was totally amazed that my car started 'behaving' quite well after once the new resident was taken on-board.

It is simply amazing how the Bazi readings can help improve situations that we find ourselves stuck in simply because we were not harnessing the right energy flows in the correct manner."…  Ms Devi Haridas, Advocate & Solicitor, Singapore
"This is our personal experience and most gladly to share, for your web-site.  I didn't believe or disbelieve about FENG SHUI not until I met Janet of 8 Treasures. 
Ever since we moved to our new house in Bishan, for the past 3 years, our luck was really down especially after my father-in-law passed away. Both of us got retrenched and were unable to find a decent full time job. Our funds were drying up and really at our wits end.  I came across Janet's Feng Shui stall at Junction 8, last November 2004. After speaking to her, I could sense her genuinuity, sincerity and honesty and being so desperate ourselves, we give it a try.  She commented on some areas in our house, the Feng Shui was no good. She advised us as to where and when to make some changes in those areas. After following her remedies closely, to our surprise in December 2004, both of us through recommendations, got ourselves a good full time job which really bring us great joy that we are finally back to our feet.  We are very grateful to Janet and do TRUST YOUR FENGSHUI MASTER."…  Mr & Mrs Ho of BISHAN, Singapore
"Our company has been engaging Janet's professional service for the past few years.  She has been effective in giving advice on the configuration and seating arrangement for our key personnel in both our office and the workshop areas.  In the course of adopting her advice, our company business has been progressing well and teamwork of our workforce has been encouraging.  One other aspect of Janet's service – being the ability to analyse the Bazi profiles of our key personnel, this has helped us a great way in better managing and deploying them effectively."…  Mr Udomdech Chakaew , The General Manager, EPC Contractor Company, Thailand
"To feel the power of Feng Shui, you need to believe it.  I believe it.  Therefore I notice the changes made by Feng Shui.  It's becoming more harmonious within the family, less conflicts and I think my family benefits from it.  Hiring Janet as our consultant does not disappoint us.  She is very approachable, and able to solve Feng Shui problems swiftly.  My wife and I are very pleased to have worked with her."…  Mr Tan, Woodlands, Singapore
"After consulting Janet, my life has improved vastly. I see an improvement in career stability, relationships and also experienced some luck with the lottery. Janet provides practical Feng Shui solutions for modern day living!"…  Mr and Mrs Tay, Bishan, Singapore
"Janet's Feng Shui consultation really helped a lot.  Since doing my family's Feng Shui and Bazi annually over the last several years, there has been a lot of improvement in my path to success at work, my wife's career, my son's behaviour and good school performance including good family bonding. "…  Mr Foo, Woodlands, Singapore