Bazi Interpretation for the Modern World 
Two things define you: your patience when you have nothing and your attitude when you have everything.
This is a great quote that I read recently and it resonates deeply with me. With the recent passing of my mum and all that has been happening within my family, with my friends and clients, suffice it to say, if things were not going smoothly for anyone, the key is to be patient, tolerant, accepting and positive.
A client who is pessimistic and encounters all sorts of "unlucky" stuff; a pair of clients who wanted to know if they were compatible as business partners; and another who is unhappy with the financial burden that has to be carried alone- sitting and listening through these sessions, consulting, coaching and counselling, I realized that if we were better able to understand ourselves and know that things happen for a reason to enrich and teach us skills and experiences, we will probably be more patient, tolerant and accepting of what is to come.
As the saying goes: "Yesterday I was clever, I wanted to change the world. Today I am wise, so I am changing myself."
In my recent publication, Being Happy and Successful – Managing Yourself and Others which offers a modern world Bazi Interpretation, I believe that there are three basic steps that can help build the foundation towards being a happier and more successful person.
Know Yourself
When you are aware of your make-up and your approach to life utilizing a modern approach to Bazi Interpretation and you select the role that you can naturally perform the best at, you will be happier and more motivated.  Even when you meet with hurdles and obstacles along the way, you'll be more tolerant, persistent, patient and positive while striving towards your goals. With motivation, you will in turn be more passionate about what you do- and logically you will be more successful.
The key difference between those who are successful and happy; and those who are successful but not happy is the alignment of their work, belief and passion.
Understand Others and Their Perspective
Once you understand yourself, take steps to build your natural talent to competencies and learn to manage your weakness. The next step to happiness and success is effective communication with others whether at home or at work.  But to have communicate effectively with others, whether your loved ones, friends or colleagues, it is important to understand them, why they do and say things from their perspective.  This will bring about empathy and understanding that will help us to extend an innate compassion to see things from a perspective that is different from yours.
Building Effective Relationships
As humans, we are social beings who thrive and are happy when we enjoy better understanding and rapport with others. Thus, by building effective communication and relationship with others, we can positively influence, interact, get things done through others and work with them to achieve success, happiness, and even common goals.
In a work environment, research has shown that behaviour impacts relationships and if organizations want to succeed, it is important that people enjoy working with one another.
Through years of research, study, application, and client consultancy on the metaphysical science of Bazi, I have drawn up my suggested route to Being Happy and Successful in life using the Asian personality profiling system. In essence, this is a tool to understand and manage ourselves as well as appreciate others better.
Though a long and arduous process, it is important to enjoy and learn during our life journey while achieving happiness and success.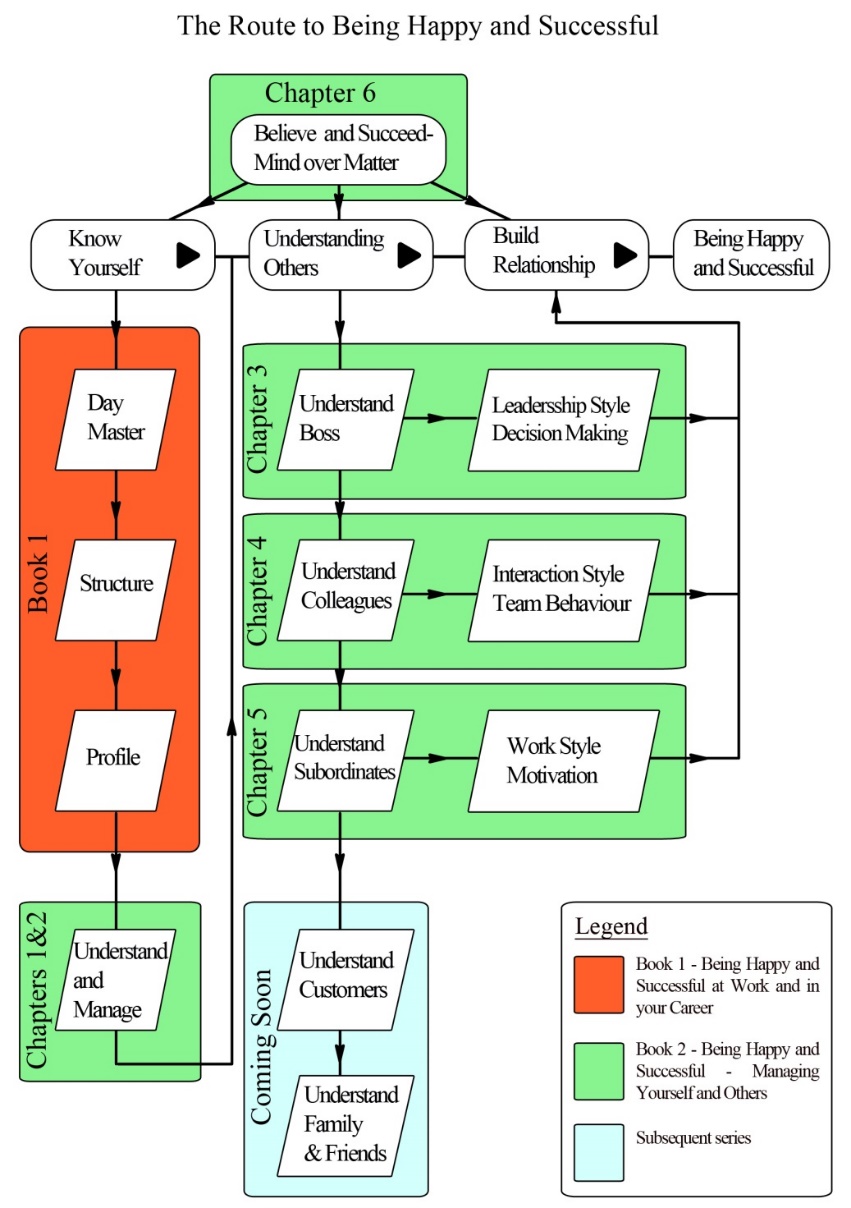 The above article is written with reference to the time-tested Bazi – Asian personality profiling system. You can get the following personalized reports online:
Your Brief Career Profile Report – https://happyandsuccess.com/product/brief-career-profile-report
Your Career Profiling Report – https://happyandsuccess.com/career-suitability-report
Your Personalized Good Directions for Success – http://bazicalculator.janetyung.com/
Janet Yung (amazon.com/author/janetyung)
Feng Shui and Bazi Consultant. Author. Harmony Adviser.
*Chapters mentioned above are from the book : Being Happy and Successful – Managing Yourself and Others. Available on www.happyandsuccess.com, www.amazon.com and www.joeyyap.com.