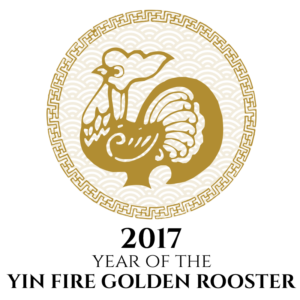 Time flies and we are all busy preparing for the new year.  With so much turbulence in the political scene and the gloom and doom in the global economy ahead, what can we expect in the coming year of the Yin Fire Golden (Yin Metal) Rooster?
With Yin Fire (pictorially represented by a candle/ burning torch) on Yin Metal (pictorially represented by a small knife/ jewellery), we can expect more in-fighting and differences in this new year especially in the first quarter.  On the other hand, the result can also be that of a new beginning or alliance created as represented by a shining piece of jewellery being forged out of metal.  However, for this positive scenario to materialize, it is important for the people involved to have the wisdom to stay flexible in their negotiations to create win-win situations.
With the #3 argumentative energies present in the West, we can expect more provocative remarks coming from the leader of the West invoking disagreements and restlessness both in the US and the rest of the World.  Interestingly, this sets the mark for another economic and political leader in the East of the World to solidify its mark and connections especially when the #8 wealth energies are situated in the East in 2017.
Though there may be incidences of turbulence, unrest or even assassinations, the year will end in a more positive note especially when there is Lap Chun (farmers usually predict a positive crop outcome and harvests in the olden days when there is Lap Chun – Spring in a year) and energies are more productive from the second quarter onwards.
From an individual and family perspective, with the #1 victory energies in the central palace, it is good to spend time in the middle of your office or home this year on work or study related activities to enjoy maximum benefit. It is good to have more earth-related elements (crystal, porcelain, beige, light brown or yellow) in the centre of the home especially when there's a slight lack of Earth element in 2017. Visit www.bazicalculator.janetyung.com to get your FREE favourable directions to maximize your luck in 2017!
However, with the Yin Fire and Yin Metal energies clashing, there will be more disputes, disagreements, accidents, it is a year where all should carry either the black obsidian wulou or anti-burglary charm for protection against injuries, harm, accidents and mishaps.
Click on the picture below to get your 12 Chinese Horoscope Forecast!
Click here for more information for energizing your home or office for Wealth, Career, Health and Study luck!